Embassy of Canada in Brussels
09 Jun 2022
Lire plus
Val d'Isère - France
The EU-Canada Alps Summit is a splendid combination of professional presentations and quality networking. This year's edition of the Alps Summit will be held from April 8-10, 2022 in Val d'Isère, France.
08 Apr 2022 - 10 Apr 2022
Lire plus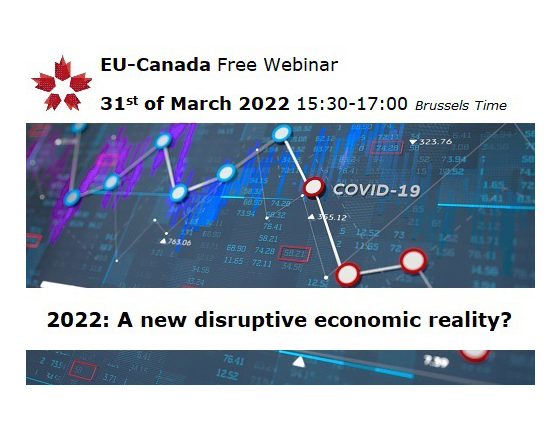 Brussels
Programme détaillé bientôt disponible.
31 Mar 2022
Lire plus
Webinar
Le Royaume-Uni et le Canada ont conclu un accord commercial qui reconduira les termes d'un accord existant entre l'UE et le Canada lorsque la période de transition du Brexit se terminera le 1er janvier 2021.
28 Jan 2021
Lire plus
Virtual Event
Une fois par an, à Bruxelles, cet important sommet d'un jour réunit des décideurs politiques et économiques du Canada et de l'Union européenne.
30 Sep 2020
Lire plus
St Anton, Autriche
Après Chamonix-France en 2018, le prochain sommet UE-Canada Alpes de 2020 se tiendra en Autriche, dans le cadre très distinct de St Anton am Arlberg. Située dans les Alpes tyroliennes, elle est connue comme une passerelle vers le domaine skiable de l'Arlberg et est souvent appelée le «berceau du ski alpin» pour son rôle d'inventeur du sport. Ce paysage grandiose constituera à nouveau un cadre exceptionnel pour la construction de relations commerciales solides et durables entre les participants.
20 Feb 2020 - 21 Feb 2020
Lire plus
Bruxelles, Belgique
La Chambre Économique Canada-Europe – UE propose diverses conférences gratuites à Bruxelles tout au long de l'année. Ces réunions sont une excellente occasion de se rencontrer et d'échanger des idées avec des collègues du Canada, d'Europe et du monde entier, ainsi que d'entendre des conférenciers de haut niveau débattre de sujets d'actualité concernant le commerce international.
04 Nov 2019
Lire plus
Québec, Canada
CETA in a Global Context: Opportunities for Business – l'AECG dans un contexte global : les opportunités pour faire des affaires Pēteris Ustubs, conférencier Ambassadeur de l'U.E. au Canada
14 May 2018
Lire plus
Chamonix, France
Présenté par Air France, ce séminaire, qui se déroulera du 20 au 22 février 2018 à Chamonix, en France, est considéré comme une magnifique combinaison de présentations professionnelles et de réseautage de qualité. Les participants composés de hauts dirigeants d'entreprises canadiennes et européennes se rencontreront dans ce cadre exceptionnel pour nouer des liens solides et durables lors d'une activité de ski conviviale dans les Alpes françaises.
20 Feb 2018 - 22 Feb 2018
Lire plus